This store requires javascript to be enabled for some features to work correctly.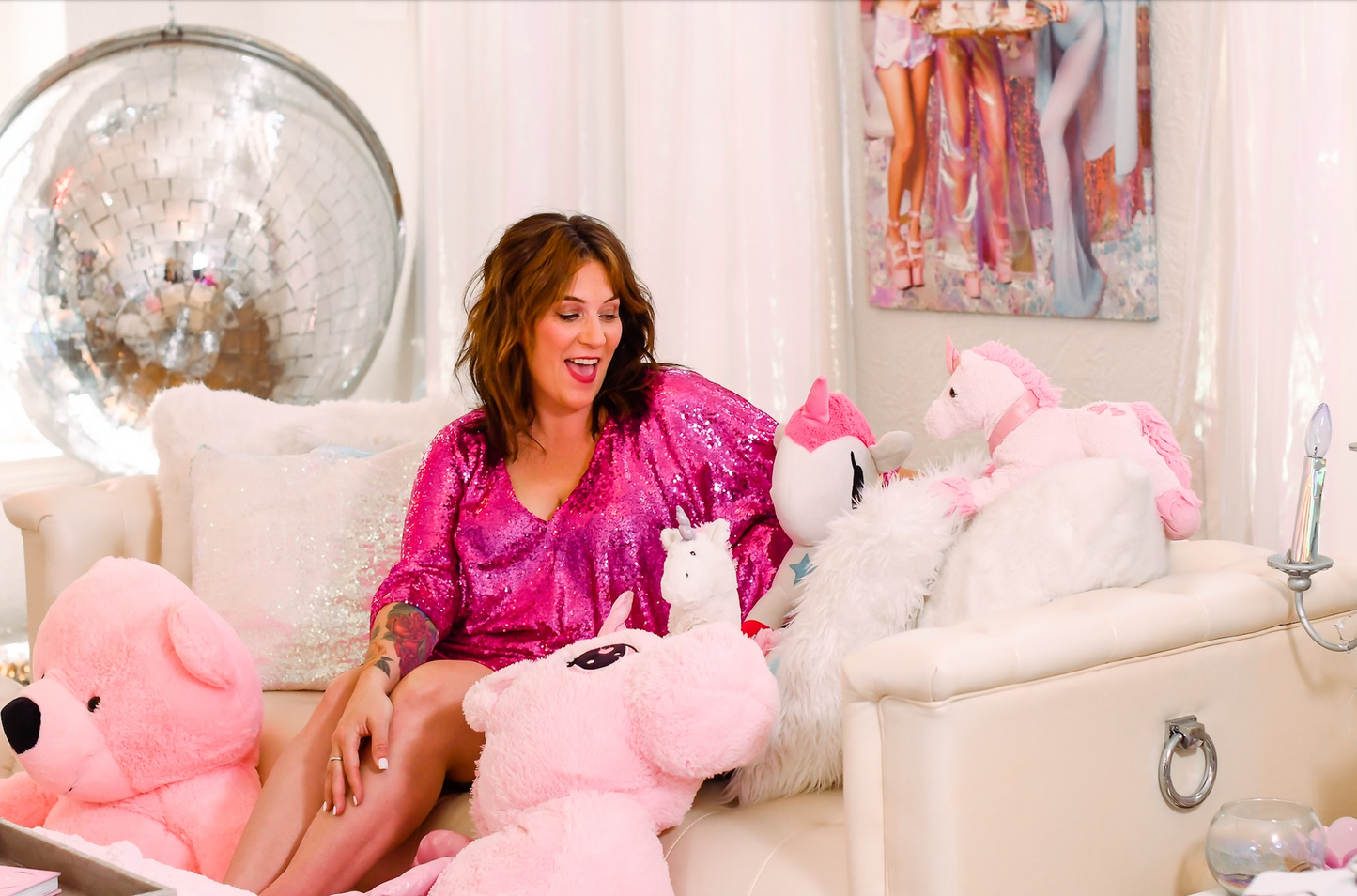 Hi! I'm Deanna, a licensed Clinical Social Worker in sunny Southern California.

I worked in the mental health field for 15 years and like many professionals before me, I took a break and started a meme page. Just kidding. I think I may be the only person who's done that.

But that meme page led me to create my gift shop which I launched during the lost year of 2020.

Owning a gift shop has always been a dream of mine. Gift shops are filled with nothing but little trinkets that bring you joy. I'm the person who makes your birthday a huge deal because I love making people feel special. And I hope the items in my shop make you feel special, too.

Something that was important to me when I opened this store was making sure I stocked it with brands that are primarily women owned, LGBTQIA+ owned and BIPOC owned. I wanted to create a space filled with beautiful things that can't be found in big box stores.

If something doesn't have the triple H's: Humanity, Humor, and Heart, then I don't sell it.

When you make a purchase from my store you are helping me and my growing family. My five year old daughter and one year old son make sure to provide plenty of hijinks and laughs while I personally pack your order and write a thank you note. (Check out our card section!) While my husband handles the shipping and keeps our inventory in check.

Our little family has big dreams and we are so happy you're helping us realize those dreams. We hope the little shop we run from our home will one day turn into a brick and mortar store where we can meet each and every one of you and thank you for supporting us and small businesses like us.

It's because of you that I get to do what I love and spend time with my family. Thank you for being here and thank you for being part of the Hilarious Humanitarian community!